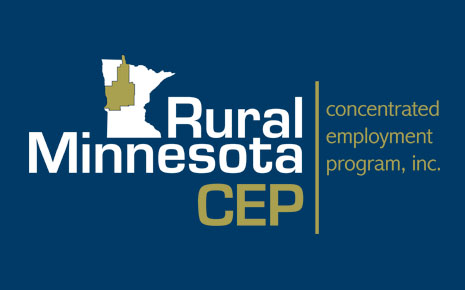 Full-Time
Executive Director (Detroit Lakes Administrative Office)
at
Rural Minnesota CEP, Inc.
Posted Date:
March 2, 2023
Compensation:
$86,070/year DOQ
Compensation:
The starting salary for this position is $86,070 per year, depending on qualifications. A full benefit package is available including health, dental, long-term disability, life insurance, and a 403(b) retirement plan with employer match. There are 11 paid holidays, a generous PTO accrual, and supplemental benefit options.
Application Instructions:
Submit an application packet consisting of the Rural Minnesota CEP Application for Employment, resume, and cover letter by 4:30 pm on the closing date to:
Melissa Kain, Human Resources Manager
Rural Minnesota CEP, Inc.
803 Roosevelt Avenue
Detroit Lakes, MN 56501
melissak@rmcep.com
A Rural Minnesota CEP Application for Employment can be picked up at any RMCEP office or online at www.rmcep.com. To receive an application via mail, email, or fax please call 218-847-0712. Rural Minnesota CEP, Inc. reserves the right to select those who will be interviewed from application information.
RMCEP is an Equal Opportunity Employer/Program Provider. Upon request, this information will be made available in an alternate form.
"Your Future is Our Business"
Responsibilities
Position Objectives:
The Executive Director provides leadership to a private, nonprofit corporation providing employment and training services located in north central Minnesota. This position establishes policy and agency direction in accordance with Board guidance, and as required by federal and state laws. This position will conduct public relations activities, interact with legislators, and work with federal, state, and local administrators. The Executive Director oversees all aspects of administrative and operational activities for the agency consisting of eight CareerForce locations within a 19-county service area and has an annual budget of $11 million.
Essential Functions:

Establish agency policy and program services. Supervise and direct top management to plan, implement, and achieve service objectives. Meet regularly with the Board of Directors and Workforce Development Board and have final authority on all personnel actions. Engage with the Minnesota Association of Workforce Boards, Department of Employment and Economic Development (DEED), Department of Labor, and local counties on workforce development issues. Represent the agency at meetings with legilative representatives to affect change in program legislation, regulations, and fund distribution. Requires frequent travel within the service area, and occasionally out of the region.
Qualifications
Qualifications:
Bachelor's degree in business administration, human services, public administration or similar. Master's degree preferred. Minimum of three (3) years of experience in leadership, fiscal management, strategic planning, and supervision. Effective verbal and written communication skills to include the ability to negotiate, manage conflict, facilitate, and build consensus. A thorough background and reference check will be conducted. Requires a valid driver's license, vehicle insurance, and a reliable vehicle. Those individuals who are veterans or possess the National Career Readiness Certificate (NCRC) will be given additional consideration.
Documents
Rural Minnesota CEP, Inc.
803 Roosevelt Avenue

Detroit Lakes
, MN
, MN
56501

United States