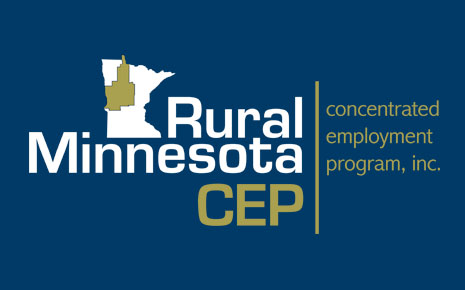 Full-Time
Information Technology Trainer (Detroit Lakes/Hybrid)
at
Rural Minnesota CEP, Inc.
Posted Date:
August 2, 2023
Apply By:
October 1, 2023
Compensation:
Grade 12; $26.05- $30.65/hr
Application Instructions:
Submit an application packet consisting of the Rural Minnesota CEP Application for Employment, resume, and cover letter by 4:30 pm on the closing date to:
Melissa Kain, Human Resources Manager
Rural Minnesota CEP, Inc.
803 Roosevelt Avenue
Detroit Lakes, MN 56501
melissak@rmcep.com
A Rural Minnesota CEP Application for Employment can be picked up at any RMCEP office or online at www.rmcep.com. To receive an application via mail, email, or fax please call 218-847-0712. Rural Minnesota CEP, Inc. reserves the right to select those who will be interviewed from application information.
RMCEP is an Equal Opportunity Employer/Program Provider
Upon request, this information will be made available in an alternate form.
"Your Future is Our Business"
Responsibilities
Essential Functions:
Review existing computer software programs and identify the education needs of employees. To assist in continuous improvement, identify technology solutions which will increase user accessibility to information and create efficiencies. Design technical materials and manuals incorporating easy to understand language with visual. Plan, organize, and conduct informational or training sessions on computer hardware, software, and system security. Maintain knowledge of current IT systems and research new technology advancements. Provide back-up support to computer hardware and system software.
Qualifications
Primary Objectives of Position:
The purpose of this position is to assess employee technology skills and prepare and conduct employee training to increase knowledge and promote efficiency. This position will also assist with computer troubleshooting, reporting, and help desk responsibilities.
Required Qualifications:
Associate's degree in Information Technology, Computer Science, or related field and one year of IT training experience; or a combination of related education and experience. Excellent written and verbal communication skills with the ability to explain technical information in easy-to-understand terms. Experience designing and presenting technical course material. English language proficient. Excellent computer skills including Microsoft Office, SharePoint, OneDrive, desktop publishing, and social media. Occasional travel within the service area will be required and mileage will be reimbursed. Must pass a criminal background check. Requires a valid driver's license, vehicle insurance, and a reliable vehicle.
Preferred Qualifications:
Bachelor's degree in Computer Science or related preferred. Three years of work experience as a technical trainer, training specialist, or similar role providing end-user training. Exceptional planning, time management, problem solving and interpersonal skills. Those individuals who are veterans or possess the National Career Readiness Certificate (NCRC) will be given additional consideration.
Documents
Rural Minnesota CEP, Inc.
803 Roosevelt Avenue

Detroit Lakes
, MN
56501

US