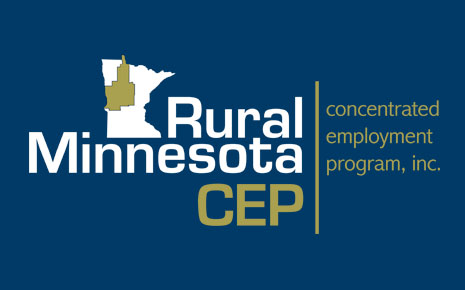 Full-Time
Accounting Specialist (Administration, Detroit Lakes)
at
Rural Minnesota CEP, Inc.
Posted Date:
May 24, 2022
Compensation:
Grade 8: $18.17 ‐ $20.96/hr
Education Level:
Bachelor's Degree
Application Instructions:
Submit an application packet consisting of the Rural Minnesota CEP Application for Employment, resume, and cover letter by 4:30 pm on the closing date to:
Melissa Kain, Human Resources Manager
Rural Minnesota CEP, Inc.
803 Roosevelt Avenue
Detroit Lakes, MN 56501
melissak@rmcep.com
A Rural Minnesota CEP Application for Employment can be picked up at any RMCEP office or online at www.rmcep.com. To receive an application via mail, email, or fax please call 218-847-0712. Rural Minnesota CEP, Inc. reserves the right to select those who will be interviewed from application information.
RMCEP is an Equal Opportunity Employer/Program Provider
Upon request, this information will be made available in an alternate form.
"Your Future is Our Business"
Responsibilities
Primary Position Objectives:
This position exists to perform a variety of accounting duties including data entry, account reconciliation, and financial record keeping. This position also provides supplemental administrative support for the agency.
Essential Functions:
Verify and post data to various ledgers, registers, journals, and logs according to established accounting techniques and procedures. Monitor the collection of accounts receivable. Prepare, post, and maintain purchase orders and files. Prepare and process cash receipts. Responsible for the financial invoices and reports for the agency. Provide financial information to the Accounting Manager or management by researching accounting data. Review and prepare team overhead invoices for disbursement. Assist in the annual agency financial and compliance audit process. Assist in the development and maintenance of accounting policies and procedures. Perform supplemental administrative duties as assigned.
Qualifications
Required Qualifications:
Minimum of an AAS or AA degree in business, accounting, or administrative support and one (1) year of related work experience; or a combination of education and experience. English language proficient. Ability to communicate effectively in written and oral form. Computer skills to include Excel, word processing, email, and accessing information on the internet. Ability to pass a criminal background check.
Preferred Qualifications:
Strong written, verbal, interpersonal, and customer service skills. Those individuals who are veterans or possess the National Career Readiness Certificate (NCRC) will be given additional consideration.
Documents
Rural Minnesota CEP, Inc.
803 Roosevelt Avenue

Detroit Lakes
, MN
56501

US